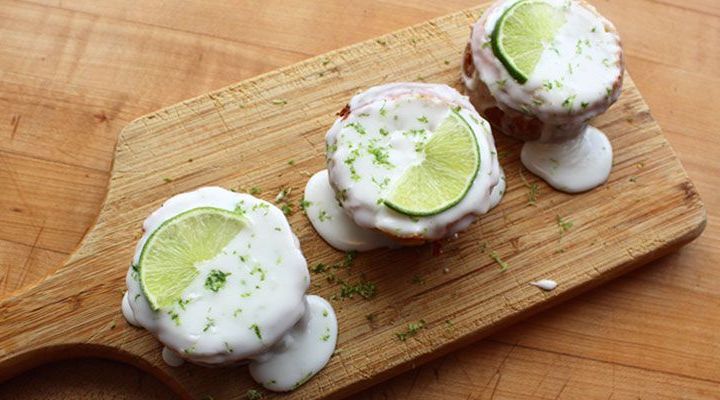 Almond and Elderflower Cakes with Lime Cream Recipe
Ingredients
Baking Cups:
Ramekins or disposable baking cups
Cooking spray
¼ cup sugar
Almond Elderflower Cakes:
2 cups almond paste
6 eggs
¼ cup cornstarch
1 teaspoon kosher salt
⅓ cup butter, softened
2 Tablespoons St Germain or other elderflower liquor
Lime Cream:
4 cups powdered sugar
½ cup heavy cream
⅓ cup St Germain
1 teaspoon lime zest
1 Tablespoon lime juice
Methods/Steps
Prep the Cups: Preheat the oven to 350°F. Line a sheet pan with the baking cups. Spray, coat with sugar and set aside.
Make the Cakes: Line a sheet pan with a cooling rack, set aside. In a food processor, add the almond paste. Pulse a few times to break up into pieces. Add the eggs, and pulse until smooth. Add the cornstarch, salt, butter and St Germain, pulse until everything is incorporated. Divide the batter among the prepped ramekins. Bake for 20-25 minutes, or until cakes have puffed up and are firm to the touch. Remove from ramekins to cool on a rack.
Make the Lime Cream: In a mixing bowl, add the powdered sugar, cream, St Germain and lime juice. Using a hand mixer, beat at low speed until smooth. Beat in the lime zest.
Assemble: Spoon the lime cream over cakes, and serve.
Recipe created by Parties That Cook® via Food & Wine Magazine
Serves/Makes
Serves 8