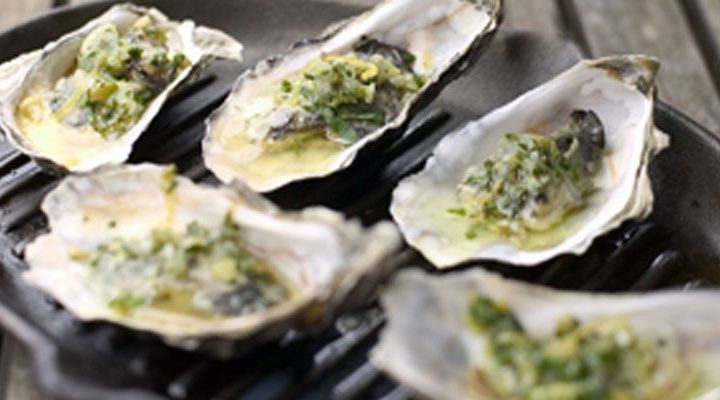 Barbecued Oysters On The Half Shell Recipe
Ingredients
Relish:
1/4 cup extra-virgin olive oil
2 teaspoons lemon zest, preferably Meyer lemon
2 Tablespoons chopped flat-leaf parsley
1 teaspoon fresh minced oregano
2 shallots, minced
1 Tablespoon lemon juice, preferably Meyer lemon
5 green olives, such as Picholine, pitted and finely chopped
1/2 teaspoon kosher salt
1/4 teaspoon black pepper
Canola oil for grill
24 oysters, scrubbed
Methods/Steps
Prepare Relish: In a medium bowl, whisk together olive oil, lemon zest, parsley, oregano, shallots, lemon juice, olives, salt and pepper. Set aside. Heat an outdoor grill or indoor ridged grill to very hot. If using an indoor ridged grill, brush the grill with canola oil.
Grill Oysters: Place whole oysters, flat side up, on the grill and grill until oyster shells open, about 5-7 minutes. Discard any oysters that do not open. Once the oysters have cooled slightly, use an oyster knife to detach the oyster meat from flat shell, discarding top shell, and leaving the meat in the bottom, rounded shell. Add 1-2 teaspoons of relish to each. Return to the grill and heat through (1 more minute), or until hot.
Serve: Transfer oysters to a serving platter, garnish the platter with lemon and herbs and serve immediately.
Recipe created by Parties That Cook®
Serves/Makes
Serves 24