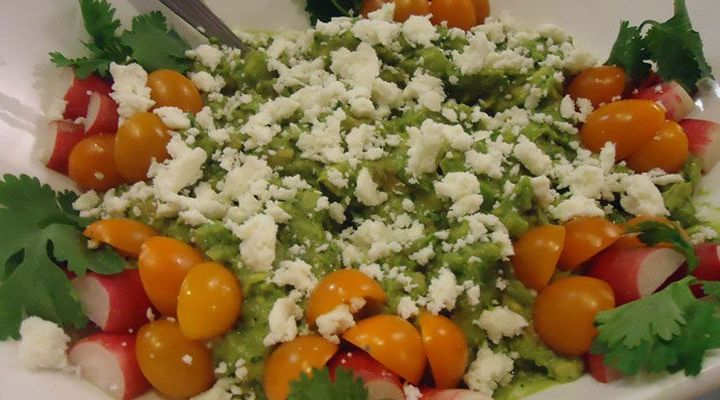 Chunky Avocado Guacamole With Chips Recipe
Ingredients
6 oz. tomatillos (about 6 or 7), husked and rinsed
1/2 small red onion, finely chopped
3 fresh serrano chiles, seeded and very finely chopped
1 clove garlic, peeled and finely chopped
1/2 cup finely chopped fresh cilantro
1 1/4 teaspoons kosher salt
1/2 teaspoon black pepper
2 large (1 lb. total) ripe California avocados (preferably Haas)
2 bags of chips
Methods/Steps
Guacamole: Preheat broiler. Core the tomatillos then broil in a shallow baking pan about 3-4 inches from the heat until tops are charred, 4 minutes. Turn tomatillos over with tongs and broil until charred on the underside, about 4 minutes more. Set aside to cool.
In a medium bowl, combine the finely chopped onion, chiles, and garlic, plus the chopped cilantro, salt and pepper. Coarsely chop the cooled tomatillos and add to the onion/chili mixture. Pit the avocados then score the flesh and scoop out of the peel. Add avocado pieces to the mixture and continue mashing until incorporated but still chunky.
Serve: Mound the guacamole in the middle of a serving platter. Then nestle the chips in a sunflower pattern around the dip. Garnish with a sprig of cilantro.
Recipe created by Parties That Cook®
Serves/Makes
Makes enough to serve 24