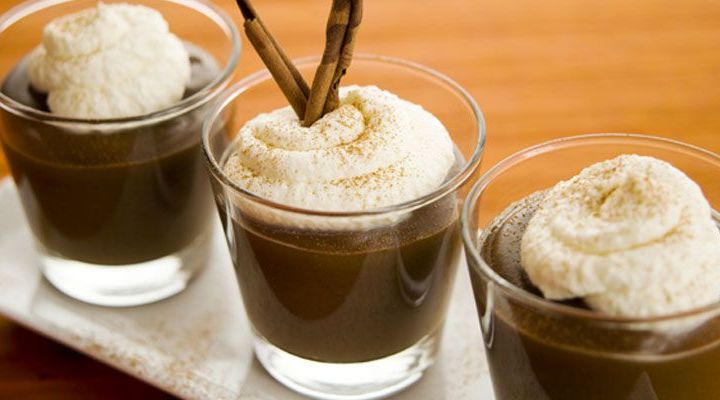 Diabetic Dessert Recipe: Hazelnut-Chocolate Gianduja Mousse with Frangelico Whipped Cream Recipe
Ingredients
Mousse:
8 ounces unsweetened chocolate, melted and cooled slightly
1/2 cup agave nectar
1/2 cup crème fraîche, brought to room temperature
2 Tablespoons Frangelico (hazelnut-flavored liqueur, optional)
1 cup heavy cream
Whipped Cream:
1 cup well-chilled heavy cream
2 Tablespoons Frangelico (hazelnut-flavored liqueur, optional)
Methods/Steps
Make Mousse: In a medium bowl, use a rubber spatula and mix the melted chocolate, agave nectar with the crème fraîche and Frangelico. In another bowl, beat the heavy cream until it just holds soft peaks (do not over mix). Using a rubber spatula, stir the whipped cream into the chocolate-hazelnut mixture until no streaks remain. Spoon the mousse into small bowls.
Make Whipped Cream: In a bowl with an electric mixer beat cream until it just holds stiff peaks and stir in Frangelico.

Serve: Fill ramekins half way with mousse and serve with a dollop of whipped cream.
Recipe created by Parties That Cook®
Serves/Makes
Makes 8