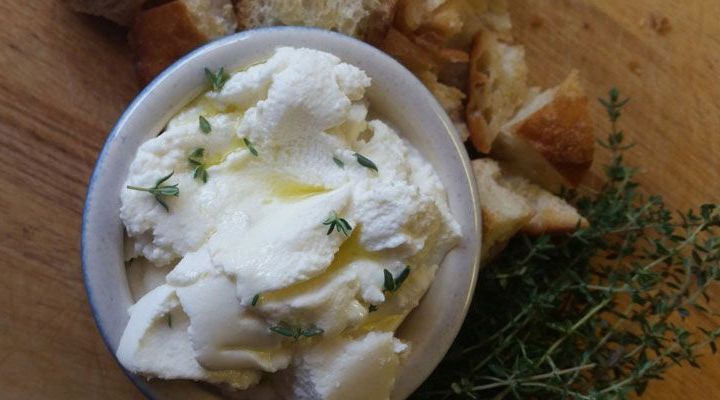 Real Deal French Onion Dip with Warm Sourdough Bread Recipe
Ingredients
French Onion Dip:
4 tablespoons (½ stick) unsalted butter
¼ cup olive oil
4 large yellow onions, cut into small dice
¼ teaspoon cayenne pepper
1½ teaspoons kosher salt
8 ounces cream cheese, softened
1 cup sour cream
½ cup mayonnaise
2 garlic clove, minced
1 teaspoon Dijon mustard
1 teaspoon lemon juice

Warm Sourdough Nuggets:
2 sourdough baguettes
½ cup extra virgin olive oil
½ teaspoon kosher salt
¼ teaspoon ground black pepper
¼ cup chopped parsley


Methods/Steps
Preheat the oven to 450°

Caramelize Onions: In large sauté pan, combine the butter, oil, onions, cayenne, and salt. Cook over medium heat until the onions are soft and translucent, about 10 minutes. Reduce the heat to medium-low and continue cooking, stirring occasionally, until the onions are caramelized, about 15 more minutes. Let the onions cool. Start on the warm sourdough nuggets.

Blend Dip: In the bowl of a large food processor, mix the cream cheese, sour cream, mayonnaise, garlic, Dijon mustard and lemon juice until smooth. Add the onions and pulse until combined. Taste, adjust with more salt and pepper if needed. Transfer mixture to a decorative baking dish and bake until bubbling, about 10-15 minutes.

Cut Bread: Cut baguette in half lengthwise. Cut each half into 11/2 inch chunks or nuggets. Place the bread nuggets into a large bowl and toss well with the olive oil, salt and pepper. Transfer nuggets onto a sheet pan and place into the oven until golden, about 5-7 minutes. When the nuggets come out of the oven, toss them with the chopped parsley.
Recipe created by Parties That Cook® from Michelle Mah of The Brixton
Serves/Makes
Serves 24