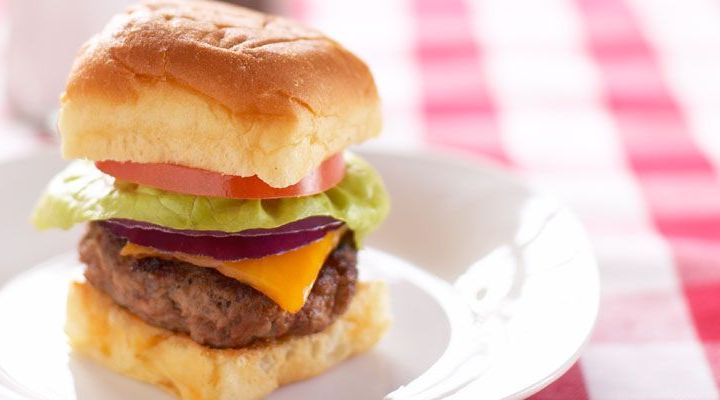 Mini Sliders with Smoky Cheddar Recipe
Ingredients
Cheese Mixture:
8 ounces extra-sharp cheddar cheese, shredded
1 teaspoon smoked paprika (can sub. 1 chipotle chopped and 1 tsp. adobo)
2 green onions, finely chopped, white and green portions
1 teaspoon kosher salt
1/4 teaspoon cayenne pepper
1/2 teaspoon freshly ground black pepper
Burgers:
3 pounds ground beef
2 teaspoons kosher salt
1 teaspoon freshly ground black pepper
4 Tablespoons mayonnaise
24 Parker House rolls, warmed in foil, then cut in half
Ketchup or sliced Roma tomatoes as optional garnish
Methods/Steps
Preheat oven to 375°F.
Prepare Cheese: In a medium bowl, combine cheese, smoked paprika, green onions, salt, cayenne and black pepper. Refrigerate smoky cheese mixture until ready to use.
Mix and Form Patties: In another medium bowl, combine ground beef, salt and pepper. Stir in mayonnaise until incorporated. Divide meat mixture into 24 equal portions. Gently form into 2-inch patties. Using your thumb, make a small dimple in the middle of the patty. Place on a slightly oiled baking sheet.
Cook Burgers: Heat a nonstick grill pan over medium-high heat. Working in batches, sear burgers 2 minutes on one side only, then transfer them, cooked side up to a sheet pan. Once all have been seared, transfer the sliders to the oven to finish cooking, about 4 minutes for medium rare. Drain off some of the grease from the pan into a small metal bowl so that patties are not cooking in oil.
Serve: Spoon 1 heaping Tablespoon cheese mixture onto burgers. Return to oven, and cook 1-2 minutes more or until done to your liking. Transfer sliders to rolls. Garnish with tomatoes or ketchup. Serve sliders immediately with warmed rolls.
Recipe created by Parties That Cook®
Serves/Makes
Makes 24 Sliders