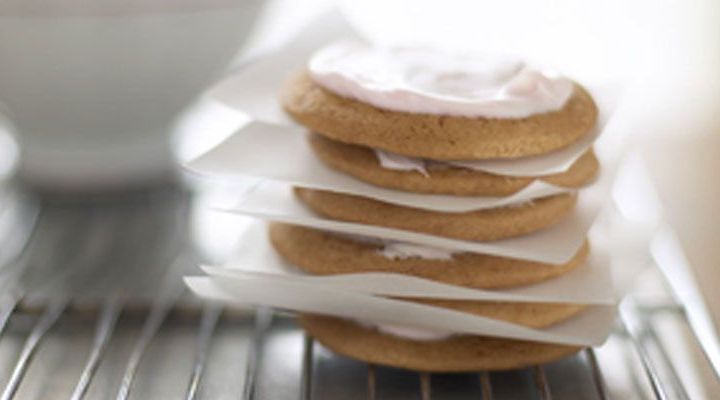 Sugar Cookies of White Chocolate and Macadamia Nuts Recipe
Ingredients
Cookie Dough:
4 cups all-purpose flour
2 teaspoons baking soda
2 teaspoons kosher salt
1 pound butter
2 cups brown sugar
1 cup granulated sugar
2 eggs
2 teaspoons vanilla
1/4 pound white chocolate, chopped into 1/4 inch pieces
1/4 pound coarsely chopped macadamia nuts
Methods/Steps
Preheat oven to 450°F.
Dry Ingredients: Sift together the flour, baking soda and salt. Set aside.
Cream: Cream the butter and sugars for three minutes on high speed until light and fluffy. Then, add the eggs one at a time, mixing well after each one. Add vanilla. To this mixture add the sifted dry ingredients and mix on low speed just until incorporated. Do not over mix or the dough will be tough. Fold in the white chocolate and macadamia nuts.
Baking: Drop rounded Tablespoons of the cookie dough on a parchment lined cookie sheet. Bake the cookies in preheated oven for 5 minutes or until done.
Recipe created by Parties That Cook®
Serves/Makes
Makes 40 cookies